Type Investigations (formerly The Investigative Fund) is a nonprofit newsroom for independent journalists, dedicated to incubating investigative reporting with the potential for social impact. Our investigations are published or broadcast in partnership with a wide variety of print, broadcast and online outlets. Our stories have sparked FBI investigations, Congressional inquiries, federal indictments, the resignation of public officials, and more; they have also won many of journalism's top awards, including the Emmy, the Peabody, the Polk Award, the National Magazine Award, and the Investigative Reporters & Editors Medal.
Type Investigations is a project of Type Media Center, a nonprofit that is also home to a bestselling book publishing imprint, Bold Type Books; the widely syndicated website TomDispatch; and a Journalism Fellowship program that supports dozens of reporters every year.
Type Investigations seeks a Managing Editor
The Managing Editor will have both editorial and project management duties, including:
A part-time editorial load, commissioning, editing, and overseeing stories
Communications, including guiding editorial messaging for our outside PR firm, project emails, and on social media
Administration, including managing editorial meetings; project budget; and relationships with contractors.
Development support, including liaising with Type Media Center's development team and providing editorial input into proposal writing and grant reporting
Supervision of junior staff, including managing project assignments, work flow, and deadlines.
The ideal candidate will have strong reporting, writing, editing, and organizational skills; supervisory experience; sound editorial judgment; and sophistication about the journalism field. Experience editing and vetting complex feature-length work required; experience reporting or editing investigative journalism preferred.
Please send a resume, cover letter laying out your newsroom skills, references, and a writing or editing sample by September 3 to: Taya Kitman, executive director, Type Media Center, 116 E. 16th St., 8th floor, New York, NY 10003, or by email to jobs@nationinstitute.org.
This workplace offers generous health, retirement, vacation, and flex-time benefits, based in New York City. Type Media Center is an equal opportunity employer that values diversity.
Apply to be a Don and Doris Shaffer intern
We are looking for an entry-level researcher and/or fact-checker with a deep interest in investigative journalism. Interns will work closely with our team of editors to do in-depth investigative research, compile databases, conduct originality searches on story proposals, do fact-checking, and generally assist with the operations of Type Investigations. Though interns will receive training in fact-checking and how to use software such as Nexis, Accurint, and PACER, any familiarity with the above is welcome. All applicants should take some time to review the kind of stories we publish, on our website at typeinvestigations.org. Interns are based in our New York city office.
We have two intern sessions per year: from June through December, and from January through June, and have one position open per session. The internship is full-time, five days a week.
Compensation
Interns are paid $15 per hour, $525 per week, plus a monthly NYC Metrocard.
Application Procedure
Please submit:
• A cover letter that explains why you want to work for Type Investigations. Please include background on your research, factchecking, and/or journalism experience.
• A resume.
• Two references, including contact information.
Finalists will be asked to complete an editorial test and an interview.
Applications are now open; the deadline to apply is 11:59PM EST on September 23, 2019.
Click the link below to apply. Please create a free Submittable account to submit your application.*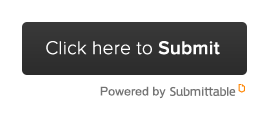 Incomplete applications will not be considered. Please address all queries to richard.salame@typeinvestigations.org. No phone calls, please.
Deadlines and Duration of Winter/Spring 2019-20 program:
Application deadline: September 23, 2019
Notification deadline: November 15, 2019
Program duration: January 7 – July 3, 2020
Note: The Type Investigations internship is separate from the internship program at The Nation magazine, though it was previously a jointly administered program.
*Type Media Center is an equal opportunity employer. In accordance with applicable law, Type Media Center will make reasonable accommodations for qualified applicants (and employees) with known disabilities and will reasonably accommodate the religious practices of applicants (and employees) unless, in either case, doing so would result in an undue hardship. Consistent with this commitment, Type Media Center will provide reasonable accommodations to qualified individuals with known disabilities to enable them to apply for employment, unless doing so would impose an undue hardship. To request a reasonable accommodation for this purpose, please email and/or mail Richard at richard.salame@typeinvestigations.org or at 116 E 16th St, 8th Fl, New York, NY 10003. When doing so, please state the basis for your request and any accommodation that you are requesting, and please provide us with your contact information for purposes of responding to your request. The email and mail addresses set forth above are to be used solely to request an accommodation with respect to the employment application process. Type Media Center will not respond to communications that are sent to those addresses for any other reason. Please note that any information provided in connection with your request will be used strictly for purposes of considering your request. Reasonable accommodation requests are evaluated on a case-by-case basis.