On Super Bowl Sunday, a few minutes before 7 a.m., I park in a crowded dirt lot behind Avaya Stadium, home to the San Jose Earthquakes soccer team. I'm carrying a black and gold card that reads, "I can make a difference at Super Bowl 50," which I received a few weeks earlier at an orientation. It's meant to inspire us during what promises to be a very long day. The morning is clear and beautiful; the mood is upbeat. Many of the ushers, janitors, and food-service workers assembled here have been anticipating the game all season.
But first, we have to get a seat on the bus.
"This is worse than Disneyland," says a man to my right after we've been waiting for 30 minutes in a line a quarter of a mile long. "Somebody needs to put this on YouTube," says another. An older woman is the first to raise her voice. "This is how they treat the 99 percent who gonna serve the 1 percent!" she shouts. "This is shameful." A few cheers ring out. By the time we've made it to the front, the mood has begun to wilt.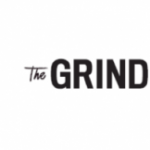 Once on the buses, we ride about 20 minutes to the Santa Clara Convention Center, where we quickly pass through security and receive our game-day IDs.
I was hired two months earlier by Centerplate, a company that employs nearly 5,000 people to cook and serve food at Levi's Stadium, the home of this year's Super Bowl. My technical start time is 9 a.m., but we were all instructed to arrive two hours before our shifts begin to leave plenty of time to catch a bus and get through security.
Impact
Shortly after the big game, lawyers filed a suit against Centerplate, alleging that the company did not pay employees for all hours worked, failed to grant required rest breaks, and engaged in unfair business practices.
I swipe my card at 8:36 a.m. I am now on the clock, more than 90 minutes after I arrived to catch the shuttle. This unpaid time is likely illegal: In 2000, the California Supreme Court ruled that employers who require workers to travel in company vehicles must be paid from the time they were told to arrive at the departure point.
On the other hand, at least we're getting paid something, which is more than can be said for the 5,000 volunteers the Super Bowl host committee recruited to greet people in the week leading up to the game. Or the 500 other volunteers who will lug the pieces of the stage onto the field for the halftime show, and who put in at least 34 hours of rehearsal time during the past two weeks — more unpaid labor, a subsidy of sorts for the Pepsi-sponsored halftime extravaganza.
Key Findings
Workers at Super Bowl 50 faced wage theft, 16-hour days, and no rest breaks.

Twenty-nine of the 31 NFL stadiums have received public funds.

Taxpayers shelled out an average of $374 million for each of the stadiums in use during the 2010 season

I am one of three "expeditors" at the Chrome Grill, a walk-up eatery located within the Yahoo Fantasy Football Lounge. The lounge, essentially an upscale food court, is on the fourth floor of the stadium's suite tower, and offers prime views of the center of the field. It is home to three other food stations, two full bars, and, directly in the center of the lounge, the broadcast booth, where Jim Nantz and Phil Simms will soon be setting up shop. The people we will serve today have paid as much as $10,000 for a single ticket. Like many Centerplate employees, I earn less than $13 an hour.

The lead worker at the Chrome Grill is Joshua Lucas, a baby-faced 19-year-old community college student who hopes to enlist in the military. When I arrive he is stacking boxes of candy next to the new registers we received for the Super Bowl, which allow customers to pay using their smartphones. I see that we have new prices, too. Bud Light used to be $10; now it's $13. Our hot dogs have gone jumbo and now cost $11. "You ready for this?" Lucas asks. "It's going to be crazy."

Press

Thompson's investigation at Super Bowl 50 was picked up by Longreads.

At first it isn't. When the doors open at 11 a.m., only a few customers trickle in. With six of us on duty in the front-most section of the stand — three expeditors and three cashiers, working in pairs — the Chrome Grill feels crowded and overstaffed. Today my cashier partner is Bisrat Nussur, a fortysomething Eritrean refugee who speaks seven languages and hopes to someday work as a court translator. My first job is to relay orders from her register to the three cooks, who stand behind a nearby grill. Once the food is ready — our most popular items today will be pizza and garlic fries — I grab them and hand them across the countertop to the waiting customer. For the first hour not much happens. Then the crowds begin to arrive.

It doesn't take long to realize that the Chrome Grill, which functioned perfectly well for sparsely attended 49ers games, is not quite ready for the Super Bowl and its crowd of 71,000. Our cooks, three temps who earn $10 an hour for typical Levi's Stadium events, but $15 an hour for the Super Bowl, are cranking out food. Still the lines keep growing. It doesn't help that the fancy new registers tend to freeze up, or that we sell out of the jumbo dogs an hour before kickoff, which means that we have to waste precious time absorbing complaints. "At the Super Bowl?" one lady asks. "Nohot dogs? You have got to be kidding." I apologize — as sincerely as possible, given the circumstances — but she just stands there, unconvinced. When I pull off the lid of the hot dog container to reveal greasy water, she stomps off.

"The system is not working," says Khalid Subainati. A jack-of-all-trades at the Chrome Grill, Kal usually works as an expeditor, but today he's spending much of his time serving as a buffer between angry customers and us, as well as trying to get the registers to work. I'm totally absorbed in slapping pizza slices onto plates while trying to keep five orders straight in my head. Relief finally comes in the form of the national anthem, performed by Lady Gaga. Ticket-holders rush to their seats, which gives us a moment to collect ourselves. "Shit," says Joshua. I nod. For weeks, our Centerplate supervisors have reminded us about the importance of today, when we'll put "Fans First!" to "create excitement and lifetime memories at America's greatest event." That's not where this day seems to be headed.

My road to the Super Bowl began in late November, when I fired off applications for whatever stadium jobs I could find — food prep, security, usher, parking attendant — and received a quick call back from a manager at Centerplate. After a brief interview, in which I explained I was a freelance journalist in need of money (true and true), I filled out some forms, had my picture snapped for a work ID, and was hired as an expeditor. Pay was $12.25 an hour. I would work through the Super Bowl, a total of four games, after which the stadium would go quiet for a while.

Two weeks later, on a rainy Sunday in mid-December, I joined two dozen other new hires for orientation at Levi's Stadium. The session was run by Centerplate's HR coordinator, a burly ex-Marine with a booming voice, who announced that he was on his sixth Rockstar energy drink, a claim I found believable. "All of you guys passed that drug test, right?" he called out. "Otherwise you wouldn't be here." Silence. One chuckle. He bounced from one foot to the other, a slight sweat building on his forehead. "It's all right, we didn't have a drug test. Everyone that nodded your head, I got my eye on you." Now everyone laughed.

"The main thing stadiums are good for is generating more revenue for teams."

Most of what we covered over the next two hours was boilerplate service-industry stuff — smile, be courteous, wash your hands — but our instructor broke up the blur of PowerPoint slides with juicy digressions. He warned us against "sampling alcohol," describing a recent game where he stumbled upon a cook sprawled out, unconscious, in the taproom. He mentioned his brushes with the rich and famous — how he had once knocked over Taylor Swift, rubbed elbows with an unexpectedly gracious Barry Bonds, sniffed out Snoop Dogg's transformation of the stadium's green room into a green room. "We have a lot of people that come here from other countries," he said, "because this is the stadium to come see right now."

Indeed this had become the stadium to see — even before the Super Bowl came to town. Rising from a parking lot in the heart of Silicon Valley, the $1.3 billion Levi's Stadium is advertised as the world's most high-tech, lined with 400 miles of data cable to ensure guests "stay connected." A stadium app allows fans to locate the nearest parking lot, get food delivered to their seats, and find out which restroom has the shortest lines. "Say hello to the smart stadium," gushed Time.

The smart stadium was supposed to be an economic boon. Back in 2010, when residents of Santa Clara, a small city of 120,000 just northwest of San Jose, voted to support its construction, boosters promised it would create "thousands of desperately needed new jobs," providing a lifeline to the very people "bearing the brunt of the recession." Pro-stadium signs reading "Yes on Jobs!" blanketed the city, part of a campaign paid for by the 49ers, who plowed more than $4 million into the effort. (A remarkable figure, considering that Santa Clara has just 46,000 registered voters. Stadium opponents spent $20,000.)

The stadium has indeed provided a few thousand jobs — about 4,500 people work each event, serving hot dogs, directing traffic, mopping up spilled beer, and securing the grounds. (Though the jobs were not so much "created" as relocated from the old stadium, San Francisco's Candlestick Park.) But it's hard to see, six years later, how these are the jobs people desperately needed. Many of the stadium workers I spoke with told me they earn $11 or $12 an hour. That would be about $1,900 a month if it were full-time work, but it's not. Not by a long shot. Including the preseason, there are 10 49ers home games, along with 15 other big events. An employee that worked every single one of these events could end up with up to 240 hours; at my rate, that's roughly $2,900 for the entire year. The median monthly rent for a one-bedroom apartment in San Jose is $2,210. In Silicon Valley, where inequality was already stark, more low-wage, part-time, benefit-free service work is hardly a disruptive force.

"The argument that stadiums are engines of economic growth is fabricated," says Roger Noll, an emeritus professor of economics at Stanford. "A stadium is like a giant shopping center — but the center is only open 10 or 12 days a year." Levi's Stadium hosted 25 large-scale events in 2015. "It makes no sense to build," Noll adds, "unless you get the city to pay for it."

That's what the NFL usually does: Twenty-nine of the 31 NFL stadiums have received public funds. The stadium for the Indianapolis Colts was made possible with a $620 million subsidy; the Minnesota Vikings are set to receive $678 million from taxpayers to help build their new one. St. Louis, which recently lost the Rams to Los Angeles, built the team a stadium in 1995 with $280 million in taxpayer money — and will be paying off the debt on those bonds, team or not, through at least 2021. Judith Grant Long, an associate professor of sport management at the University of Michigan, studied all 31 NFL stadiums in use during the 2010 season, and calculated that taxpayers shelled out an average of $374 million each.

The 49ers got a good deal with Levi's Stadium, too. Santa Clara used $114 million in public funds, and, with the help of Goldman Sachs, created a public authority that borrowed $679 million to fund the remainder of the construction, all of which would be paid off with revenue generated by the stadium over the next 25 years. Or so the authority — whose board comprises Santa Clara's mayor and city council — claimed. The original plan called for the 49ers and the NFL to chip in another $493 million, but during lengthy negotiations between the stadium authority and the team, that figure was later cut nearly in half. In the end, Goldman Sachs earned $75 million in interest and fees and the 49ers' net worth jumped 69 percent in one year, to $2.7 billion.

None of this surprised Noll, who has studied the business of sports for decades. "The main thing stadiums are good for," he told me, "is generating more revenue for teams."

A week after orientation, I returned to Levi's Stadium and joined employees on the fifth floor, where we all waited to clock in at the Centerplate office. Our line snaked through the hallway, past a charcoal sketch of John Steinbeck and a framed print of "Migrant Mother," Dorothea Lange's iconic photograph of a worn-out Dust Bowl migrant and her children. Both are part of the stadium's private art collection, to be appreciated by fans in the luxury suites, which cost up to $60,000 a game. (The priciest Super Bowl suites were selling at one point for $750,000.)

My shift began at 8:30 a.m. for a game that started five hours later. Downstairs, in the Yahoo Lounge, I met Joshua, who walked me through the morning tasks — wiping counters, setting up candy displays, lugging out the condiment containers — which took us about 30 minutes. "Now what?" I asked, looking out at the empty lounge.

"Now we basically wait."

The Grind

Read more from our series "The Grind," which reveals the exploitative and dangerous labor conditions behind our holidays and rituals — from New Year's resolutions to Christmas shopping.

I had wondered why I needed to be at the stadium so early — two hours before the doors opened. With so little prep work to do, the start time made even less sense. But I soon learned the reason: The no-show rate for these jobs is so high that managers need the extra time to figure out how many temporary workers they should call up. (During orientation, we were told that 400 temps were on call for each game.) The difference between temp and nontemp could be hard to discern: While I was a regular hire, the most knowledgeable cook in our kitchen was a temp. Two years ago, when job openings inside the stadium were first announced, Steve Van Dorn, then head of Santa Clara's Chamber of Commerce, was exuberant. "I mean, who wouldn't want to work inside the stadium during a game or special event?" he asked. Quite a few people, it turned out, if the work was as low-paid and sporadic as this.

The lack of actual tasks didn't mean we were off the hook. An hour later, still waiting for a customer, I was instructed by a manager to "find something to do." Taking a co-worker's advice, I grabbed a wet rag and started wiping down the glistening countertop. From then on, the rag remained in my apron pocket. Whenever someone wearing a suit was in sight, I pulled it out and started wiping. No one seemed to care that I was cleaning the same two-foot by two-foot section of the counter. I had found something to do.

Once game time rolled around we didn't need to pretend to be busy. I worked three games before the Super Bowl — the last two 49ers games of the season, along with a college bowl — and we typically had a steady stream of customers lined up for a $19 crab sandwich or a $10 beer. We didn't get many drunks — the "premium club" scene was disappointingly sedate. Though one tipsy woman ordered garlic fries, wandered off for a spell, and returned to accuse us of stealing her scarf, few customers gave us issues. Their frustration was focused on the 49ers, who were limping to the close of a miserable, 5-11 season.

I came to consider Kal, a recent graduate of San Jose State, the spiritual leader of the Chrome Grill. He jumped at the chance to carry large orders of food to a customer's table and accepted every demand for a replacement order — however ridiculous — with a smile. "Look at us," Kal said one day, during our lunch break. "This is the land of opportunity." We were seated at a table that overlooked the field, where cheerleaders were practicing their routine. Our crew was remarkably diverse. Making tacos that day was Noemi, a Mexican American who had worked in the fields as a child. Bisrat fled Eritrea with her family when she was 10, walking across the desert to arrive in the Sudan. Joshua was Filipino American. I was the token white guy.

The club's head cook, a thin man with tousled gray hair, spent much of his time pacing the floor, anticipating disaster and usually finding it. "Health department's here!" he shouted one afternoon, storming into the kitchen. "Health department!" I dropped a hot dog into a bun, handed it to a customer, and looked up. "Health department is on the way," he repeated. Several customers could hear everything he was saying. "You, new guy," he said. "If they ask you when you last washed your hands, you say, 'Five minutes ago.' Got it?" I nodded, but he was already turning away — another crisis had caught his eye, this time at the coffee bar.

For some reason, most of the cooks at the Chrome Grill are temps from Culinary Staffing America, a California food-services contractor, and most are from out of town. During one game, I worked with a fry cook from Stockton who had caught a train at 5:30 that morning. The day before, which had been Christmas, he had worked a long shift at a Hyatt in Sacramento, he said. "Take whatever they have," is how he described his strategy for getting ahead. "That way the company knows I'm reliable." A number of temps came all the way from Modesto, a three-hour round trip by car. Six years into the economic recovery, people continue to crisscross the state in search of gigs, putting in three hours of drive time for maybe nine hours of work at $10 an hour.

One day in late November, I talked with another temp, Dorothy Wilson, as she prepared to close up her beer stand on the upper concourse. She worked for a temp firm called Acrobat Outsourcing, earning $11 an hour and told me she was struggling to get enough hours to afford an apartment. For the moment, she was living in a storage unit in a San Jose trailer park. "I'm trying hard to take any job," she said. She'd worked many stadium events for Acrobat, and accepted assignments no matter how far afield — Concord, San Francisco, Half Moon Bay.

Dorothy's predicament is related to another problem: The large number of people who are unable to land full-time jobs. Last year, the Federal Reserve Bank of San Francisco found that the number of involuntary part-time workers remained high, even as unemployment fell and the economy continued to recover. This suggested, the authors wrote, that structural changes in the labor market were partly to blame. Solving chronic underemployment could be the next campaign for organized labor. Indeed, several weeks ago, Silicon Valley Rising, a community-labor coalition, submitted paperwork for a ballot measure in San Jose called the "Opportunity to Work Initiative," which would require large employers to offer additional hours to current part-timers before hiring additional part-time or temp workers.

In the meantime, workers like Dorothy look for good news where they can find it. She wrote me in December to say she was no longer working at the stadium, and had found a different temp firm that paid $4 an hour more for similar work. But she was still constantly on the road for work, and still living in the storage unit.

The second half of the Super Bowl passes in a blur. We run out of more items — the $18 chicken sandwich never had a chance — and once the game ends we quickly wipe down the counters, put away the condiments, snap a group photo, and are off. I head up to the fifth floor with Bisrat, where we clock out at 8:39 p.m. It was a long shift and my feet ache, but I head right back downstairs to search for the shuttle back to my car.

It's not hard to find the shuttle line. Thousands of workers are shuffling slowly along a path that follows alongside a tennis court, passes over a small bridge and finally spills out onto a road, where two buses idle. It takes me seven minutes to make my way to the end of the line; by that time it has stopped completely. We all wait for another 20 minutes, without moving. More workers join, and the line becomes tighter and hotter. Many people have been on their feet since 4 a.m., and we are packed so closely that sitting down is impossible. One woman starts sobbing.

"This is how they treat the 99 percent who gonna serve the 1 percent! This is shameful."

Another hour passes. We've moved about two hundred feet. "There's gonna be a riot here!" someone yells. It certainly feels possible. A chant breaks out: "We want to go home! We want to go home!" The crowd gets even tighter and pushier. At one point, a group next to me tries to shove its way through, but there's nowhere to go, and they only succeed in knocking a few people to the ground. A second woman breaks down into tears and is escorted out. It's now 11 p.m. The urge to sit has become overwhelming. Two groups of men have somehow decided they ought to fight each other, but it's too crowded even to do that. I end up next to a temp from Culinary Staffing America, who, like me, has already clocked out and so likely won't be paid for this time. Others nearby, direct employees of Levi's Stadium, are incredulous when we tell them that. They've been instructed to clock out after they reach Avaya Stadium.

Finally, the line begins to move. We pass an older woman who is being attended to by three EMTs. She is covered in coats and looks to be in shock; a man near me says she was knocked over by the crowd. As we get close to the buses the Rockstar-pounding HR coordinator walks through the crowd. A few people complain about the wait, but he laughs it off with a story about how, earlier that evening, some employees got in a fight while in line and arrests were made. No one finds it funny.

When I finally settle in on the shuttle, I pull out my phone to use the calculator. Today, like every game I've worked, I didn't get to take the rest breaks required by California labor law: a 10-minute break for every four hours worked. (This is apart from lunch breaks, which I always got to take.) For each day an employer fails to provide proper breaks, the company owes the worker an extra hour of wages. Including the Super Bowl, I figure I'm owed four hours of extra pay for the four games I've worked. That's $49 before taxes. Add to that another possible $61.25 for the five hours I spent waiting for and riding on the company shuttle. (A Centerplate spokesperson said that while he wasn't familiar with the specific payment or transportation arrangements at the Super Bowl, the company does everything in its power to follow the law. Culinary Staffing America did not respond to a request for comment.) That's a significant amount of money — enough for an official Super Bowl 50 Peyton Manning jersey. But my frustration is muted by my deep fatigue. After being on my feet for 16 hours, all I want to do is get home and sleep.

"I guess I'll just consider this volunteer time," says another Centerplate employee who sits next to me on the bus. I pull out that black and gold card, still in my pocket, and notice for the first time that it urges us to go "the extra yard." We've all gone more than that.

The Grind is a yearlong series looking at the unsavory — and often hidden — working conditions behind some of our cherished annual traditions. It is a collaboration with The Investigative Fund at the Nation Institute.

About the reporter

Gabriel Thompson

Gabriel Thompson is an author and independent journalist.

×

We bring hidden stories to light. Don't miss the next one! Get our free newsletter now.

Subscribe